The tradition of Oral Storytelling is older than any other form of sharing stories,
even before humans crafted instruments to play music,
people gathered to hear the stories of their ancestors,
the universe,
of all living plants and trees,
the oceans and sky
and the creatures of the land, deep seas and air we share this amazing earth with.

Wise elders would share great truths through the power of story
so gifts could be passed from generation to generation.
There was always a story
for the right time, the right place, the right moment,
for the person that was waiting to hear it
and for it to live within their hearts once more.







'An Apple Tree drops three apples each time a story is told,
one for the teller,
one for the one who listens
and one for the one who hears.....'



Contact Sonia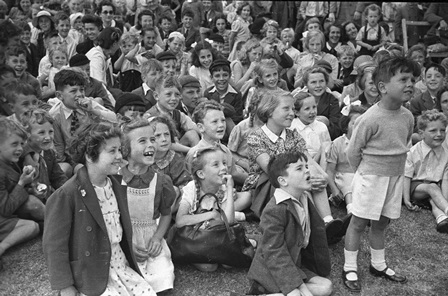 Email:
sonia_caller@hotmail.com
Mobile:
07837 396 555
I have been delighted to deliver bespoke storytelling performances and workshops for:

Narberth Museum, Storytelling in Hope, The Big Draw, St Ethelburga's Centre for Reconciliation & Peace, Islington Council, Into University, Octopus Communities, Ministry of Stories, Forest Schools, The Dalston Curve Garden, The RAF Museum, Abney Park Trust, National Trust Properties, The Hay Walking Festival, City and Rural Farms, Dance Camp Wales, The Latin American Foundation for the Future, The Broadway Bookshop, Forest Row Festival,

The Redbridge Green Festival, Bledffa Storytelling Festival, St Stephens House and Gardens, Perecles Roundhouse, King Henry's Walk Garden, Wild About Wild Places, Libaries, Higher Education Colleges, Primary and Secondary Schools, Steiner and Home School Groups, Kindegartens and Early Years Centres



Narberth Museum
Year of the Legends - 3 Hour Storytelling Walk bringing people in the community together
A wonderful group of over 40 of us from the wider community (including children from Narberth Primary School) walked the land around Narberth, Pembrokeshire while I shared Welsh Mabinogion Legends and Song in the landscape where those stories were born. We also created moments in time with those gathered to connect in with the natural landscape by taking part in an Imaginarium experience and a ceremony to honour our ancestors of the land, rivers and woods and Goddesses Rhiannon and Cerridwen. This led to an unexpected and joyful additional organic hour of a sharing in circle with adults of their great-grandparents stories who had lived around Narberth and their own recollections of their childhoods here.


I have also enjoyed running a full day beginners storytelling workshop for adults and a story and creative poetry workshop for children this past year at Narberth Museum as well as being asked to share an evening of winter snow stories by candlelight.
Forthcoming events to be announced shortly



SIBLINGS TOGETHER

I have tremendously enjoyed holding two full days of storytelling and art workshops in the Welsh landscape for Siblings Together Summer Camps this August.

The heart led the way, working in small groups of adults and children - focusing on creating their own stories and finding ones own inner hero and heroine qualities.

We also created art in the landscape to remain in situ using only natural materials inspired by the creatures who live in the woods besides a beautiful river bringing fun, creativity and mindfullness to our lives.

An evening of stories around a great bonfire in the woods, under an inky sky full of stars was also a fabulous way to spend my last evening. Sharing stories from both ancestral British folklore and those from our brothers and sisters of the Native American First Nation.


THE BIG DRAW


Sharing and Creating Stories wi
th the theme of animals and home whilst young artist
s illustrate with pictures the story as it unfolds for the audience at Vauxhaul City Farm.


Caravan of Storytellers
A Tent Full of Stories and Song from Around The World
Held in the Beautiful Bedouin Tent

at St Ethelburga's Centre for Reconciliation and Peace


Details of next event posting:

www.facebook.com/caravanof.storytellers
The Storytellers Sharing Circle @ St Ethelburga's
Led by Storyteller Sonia Caller
Sunday Afternoons - email for details of next gathering
1.00pm - Tea/Coffee
1.30pm-5.30pm - Session
St Ethelburga's Centre for Reconciliation and Peace, 78 Bishopsgate, London EC2N 4AG
15.00/10.00 Concessions - please book your place in advance
Further information/booking email: caravanofstorytellers@hotmail.com
www.facebook.com/caravanof.storytellers


An opportunity for Storytellers to share/workshop their new work/stories in development in a relaxed, warm and supportive setting. Each session will introduce some create and fun story development techniques working in pairs/groups as well as time to share a story (10 min or part of a longer story) and receive some constructive feedback from other storytellers.

Aimed at Storytellers already sharing stories in performance/education settings/working with stories in community/healing - open to anyone with a love of storytelli
ng who wishes to develop their skills.

MINISTRY OF STORIES
PLANTING POETRY - WORKSHOP CREATOR & LEADER
(THIS PROJECT WAS SUPPORTED BY THE ARTS COUNCIL)
I have had a wonderful summer term creating and leading a project with a year 5 class discovering ways into a variety of poetry styles inspired by visits to a local community garden. Through exploration, personal reflection, collaboration and creation we developed written, observational and performance skills. Leading to the young people performing their own poetry in the community garden as well as selected poetry being given a permanent inclusion through art installation work. Kynaston Gardens is a community project in Hackney and will be open to the public via the local parks network

www.ministryofstories.org


MANDALA STORYTELLING WALKS
Abney Park Nature Trust - Hackney, London
Sessions are FREE and are limited to 25 participants.
Please book your place with Abney Park Trust

www.abneypark.org/news


WORLD BOOK DAY

I spent a wonderful day at Sir Thomas Abney Primary sharing stories, songs and riddles with children from Reception through to Class 6. The theme for the day was telling stories around the camp fire, where we travelled around the world from Australia to Ireland, Africa to North America onward to India all the way back to a Forest in England with fairytales, folktales, myth and legend. We travelled by ship, boat, horse, starlight, by flappng our wings, swimming beneath the ocean, across deserts, mountains and valleys with both big and little feet... We shared secrets about our favourite books and left messages on paper leaves creating a beautiful story tree which everyone contributed to, in the land of stories, where magic is all around.

MINISTRY OF STORIES
I shall be working with the Ministry of Stories to deliver a range of Storytelling Workshops for Primary and Secondary School Groups in Hackney/Islington/Tower Hamlets. Projects include engaging and interactive ways into all kinds of unusual Letter Writing, creating their very own Stories and writing Comedy Scripts.





MAGIC HANDS - ANIMATED POETRY PROJECT WITH BRITISH SIGN LANGUAGE

I am delighted to be involved as Production Manager of a new 30 episode x 5 minute series for CBBC / BBC LEARNING. MAGIC HANDS is a brand new groundbreaking series (Broadcasting Spring 2013) featuring poetry translated into British Sign Language. Presenting modern and classic poetry for children in a way that has never been offered before.
The programmes are 5 minutes long and mix sign language, the spoken word, music and vibrant animation to bring the poems to life and capture the imagination of both deaf and hearing children. Each episode is based around a single verse, interpreted for children. The selection comes from poets including Christina Rossetti, Kenn Nesbitt, Gareth Lancaster, Henry W. Longfellow, Maya Angelou, Rabindranath Tagore, Katharine Pyle, Charles Kingsley, James Carter and Grace Andreacchi as well as Shakespeare.

Spellbinding Poetry that will capture the imaginations of both deaf and hearing children alike


THE CARAVAN OF STORYTELLERS
www.facebook.com/caravanof.storytellers
Founded in 2011, The Caravan of Storytellers brings
artists together to share stories, music, song and poetry in exciting places and spaces.
As a company of storytellers we can bring something special to your festival, gathering, event or evening that can include music and improvised storytelling with the audience
Please contact us about your upcoming event:
e) caravanofstorytellers@hotmail.com
Schools, Museums and Arts Spaces can contact me regarding programmes of stories that would fit your class needs, cultural celebrations and forthcoming exhibitions. Interactive Story Programmes can range from Egyptian/Grecian/Indian epochs or looking at Friendship/Courage/Bravery themes and the many faces of the natural world - air/water/earth/fire and stories from beneath the seas, to bird, insect and animal stories from cultures around the world including Native Celtic Stories, Native American traditional tales and Aboriginal Dreamtime stories.

Whether your needs are to fit in with learning goals, nurture storytelling skills, to celebrate a special event, season, festival or time of year and accompany arts and crafts sessions - storytelling can weave beautifully into the day.



Story Places

I especially enjoy sharing stories in nature about the natural world.
Wherever people gather I believe a space is created to s
hare stories.

Schools, Libraries, Museums, Storytelling Evenings, Front Rooms, Back Rooms, Inner City Gardens, Nature Reserves, Tree Walks, Local Walks, Cow Barns, Festivals, Roundhouses, Zoos, Arts Spaces, Hilltops, Walking Beaches and Circling Ponds, Around Bonfires, Bookshops, Crafting Spaces, Under Stars and on Boats, Heart-Lands, Tents and Yurts, Barges and Buildings, Follys and River Cafes, Openings and Endings, Friendship Circles and Sacred Groves, Hidden Places Everywhere yet to be discovered.... and all the places inbetween
Reflections:


"You made me feel as if I was in a Dream right there in the story as you were telling it"

- (Adult at St Ethelburga's Centre for Reconciliation and Peace)



"You're the storyteller from the Curve Garden - my son couldn't stop looking for rabbits everywhere for day's after hearing your story, you enchanted him" - (Parent at Local Children's Festival)

"They were so quiet I could tell they were right with you in the story - except when you were making them laugh and join in! - The Riddles were fantastic and how you got them to imagine and create their own by the end of the session, we look forward to having you come back soon" - Class Teacher (Year 2) - Rhyl Primary

"I Loved the Story about the Bird, I will never forget it!" - Child (Age 6) - World Book Day

"How do you remember so many Stories?" - Children (Year 6) - World Book Day

So I told them.... when your heart connects with a story it becomes part of you and then you will never forget it... Ever


"Did you see the Storyteller? She was amazing!" - Child at Wild About Wild Places

"I think the storytelling was my favourite part of the afternoon" - Child at Wild About Wild Places

"The workshop was pitched perfectly for the parents" - Comet Nursery

"I wasn't expecting to have to tell my very own story... I feel I could tell stories as a volunteer at my children's school now" - Parent at MOS Parent's and Carers Storytelling Workshop


"My daughter could sit all day and listen to you tell stories...." Parent at Urban Meadows Festival

"You were my favourite storyteller of the evening" - Anna - Stories from the Cow Barn

"We loved the storytelling.... please can you tell us when are you are going to be doing it again?" - Adult at Festival of Light, Curve Garden

"You are a really good storyteller" - Simon - Voyage of the Dead Storytelling, Kingsland Basin and Barge